The news about Spanish La Liga giants being interested in signing Manchester City Striker Sergio Agüero continues to heat up with each passing day, and the rumors are beginning to get more concrete. According to Marca, Barcelona are highly interested in the forward and have continued to monitor his current situation at the Etihad club, amid reports that the Blaugrana will make a move for the Argentine superstar striker at the end of the current campaign.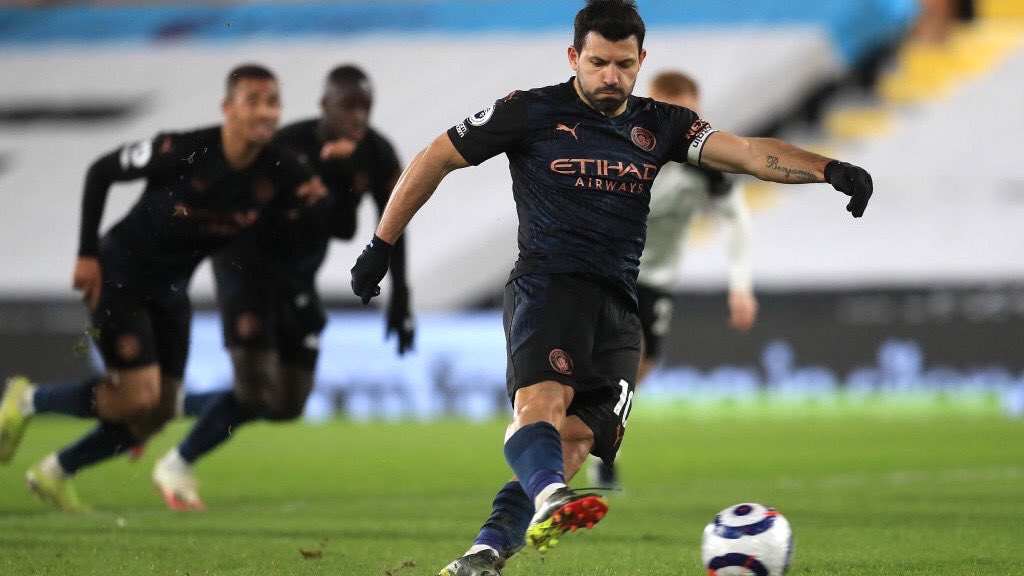 Manchester City manager Pep Guardiola is already preparing his squad for life after Agüero and has sidelined the legendary striker to just a few games this season. Although injuries and some quarantine moments have also played a role in Restricting Agüero to limited game time this season, when he has been fit and available to play, he has only ended up being an unused substitute a lot of those times.
A lot of City fans have raised their concerns regarding why the striker has lacked some precious game time this season, but with the club already sitting comfortably at the top of the Premier League table, there seems to be some sort of justification for Guardiola's actions and insistence to keep the former Atletico Madrid striker out of the team.
It is claimed that Lionel Messi would fancy the chance of playing in the same attack alongside his compatriot, but it is also unsure that he will spend next season at the Camp Mou with rumors surrounding the club captain's long-term future at the Spanish giants.
Whether or not Agüero moves to Barcelona in the summer, it is becoming more likely that he will no longer be a Manchester City player at the end of next summer's transfer window. However, Barcelona are not the only club interested in his signature, with Juventus also in the picture.