Barcelona defender Gerard Pique admits that he is in the dark over Neymar would stay at the club beyond the summer.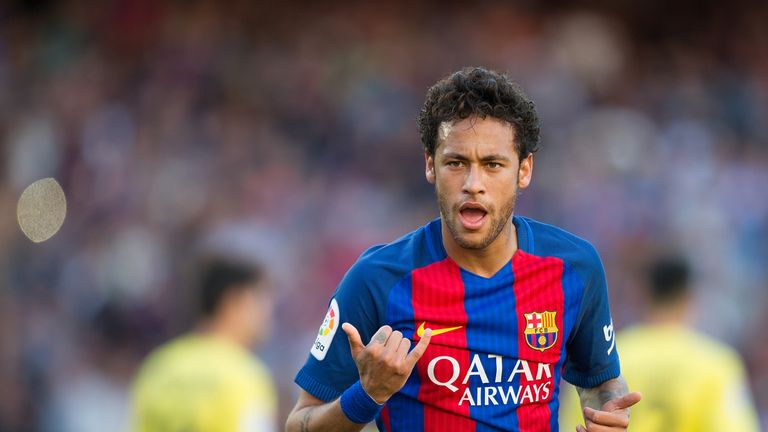 The Brazil international is the subject of interest from Paris Saint-Germain, who are willing to match his £196m release clause in order to take him to Parc des Princes.
Earlier this week, Pique had posted an Instagram picture alongside the Brazilian with the caption, 'he stays', and this led to suggestions that the player would stay put at Camp Nou for the upcoming season. However, Pique himself has placed doubts on the future of Neymar by insisting that it was more of his opinion that trust that the attacker would ignore interest from Les Parisiens.
Speaking in his press-conference ahead of the Manchester United friendly, Pique admitted that it is Neymar's choice to pick his new club, but he would personally ignore a move to a league which is not of a high standard, he said: "My Instagram post was a gut thing. I want Neymar to stay. [It's my] Personal opinion from conversations I've had with him. It's my intuition. It was nothing official, it doesn't depend on me.
Only Neymar can say what will happen, but I hope he stays. I try to explain to Neymar, as a team-mate and a friend, the situation he's in. I would say don't go to a league which, with all due respect, is not as good."
Neymar is said to be in advanced negotiations over a switch to Parc des Princes although he has been cleared of the tax evasion charges in his home nation. The player's father is playing as the catalyst in pushing through a move to Les Parisiens where he would be the main man unlike at Barcelona, where he does not gain the entire credit for his performance due to the presence of club legend Lionel Messi.