Barcelona superstar Lionel Messi has said that he is comfortable with his position at the Catalan giants and does not seek to leave the club anytime soon. The Argentina international was recently urged by Cristiano Ronaldo to take up a fresh challenge in the Serie A but Messi appears content to prolong his stay with the Spanish champions.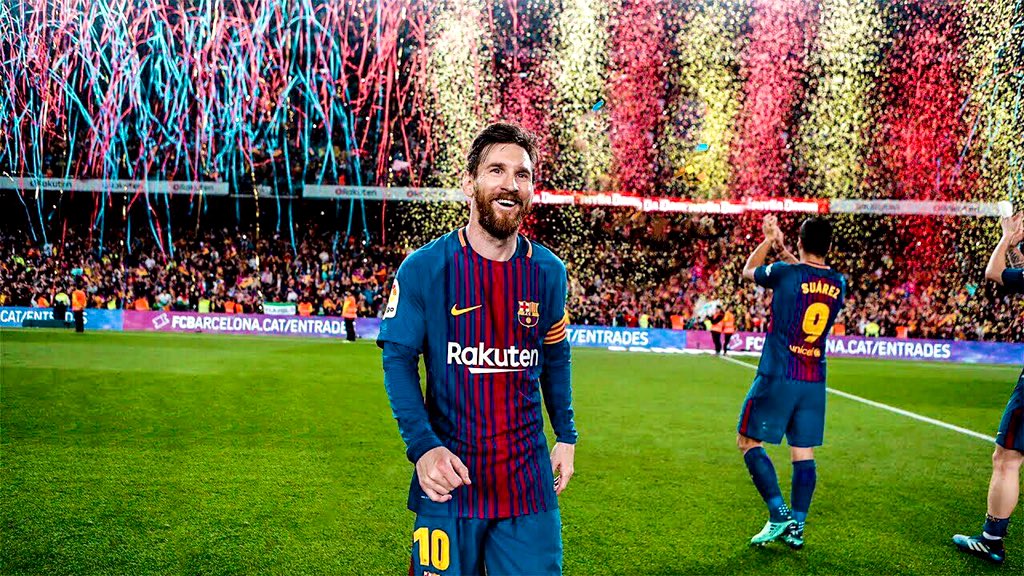 In an interview covered by Marca, Messi said that Real Madrid are a great club but they have been hampered this campaign with Ronaldo's departure reducing their impact in the forward department, he quipped: "At the beginning of the season I said they are a great club, one of the best in the world and with a lot of great players, but anyone would miss Cristiano. He scores a lot of goals and gives you many other things so it doesn't surprise me."
Meanwhile, when asked about Ronaldo's Serie A challenge,
Messi stressed that he does not need to change clubs to test himself and his challenges are renewed every year with the Catalonia-based club,
he added:"I don't need any change. I'm at the best team in the world. My challenges are
renewed year after year
. I do not need to change teams or leagues to set new goals. I am at home and I do not need to change."
Messi has once more been the catalyst towards Barcelona's push for another La Liga crown and he has already contributed to more than 50 percent of the club's league goals this term. Despite this, the Catalan giants can't rest on their laurels with just three points separating them from second-placed Sevilla and they require a quick start after the winter break to put the pressure on the clubs below them in the standings. Barcelona are scheduled to face Getafe on New Year's day.