Lionel Messi is very much disappointed after their defeat against Villarreal which led them the title to slip away. Messi has said that if they are continuing to play like this they will be losing the Champions League match against Napoli. On Friday,Barca endured their sixth defeat in the league while Real captured their first title since 2017.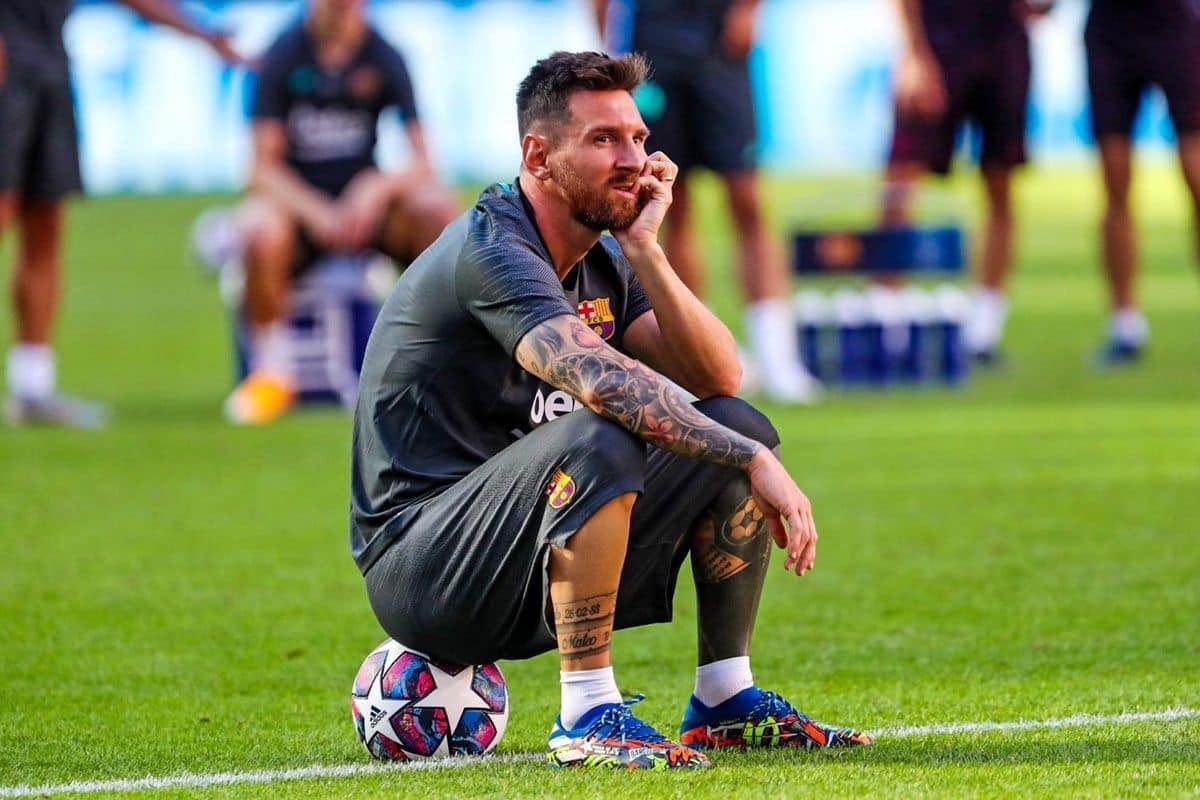 Barcelona was defeated by Osasuna for 2–1 with the goals from Jose Arnaiz and Roberto Torres and the goal scored by Lionel Messi wasn't enough to make the team come back to their original form. With the defeat, they are seven points behind Real Madridand they have secured the title with the win against Villarreal.
In the post-match interview, Messi has clearly shown his frustration
on losing and giving up the title easily for their arch-rivals. He also sounded doubtful will a team like this win the Champions League match against Napoli. In the first leg of the match they are currently tied with them for 1-1 and it's assumed that the league will resume on August.
"We didn't want to end the season like this but it represents how the season has gone. We were a very erratic, very weak, low-intensity team…We lost a lot of points and today's game is a summary of the season," said Messi.
Messi said that they have to self criticisethem now as they are Barca and has the ability to win every match. But in the last few matches, they haven't raised up to the mark. Madrid has been good this year to win the title but Barca didn't make it hard for them to win the silverware as they have been slacking off.
Messi added that if they want to win the match against Napoli on the Champions League they should focus on improving themselves in the upcoming weeks. He hopes the break will help them to get a clear their heads and will help face Napoli more confidently. From the beginning of 2020, everything has been terrible for the team and he hopes in Champions League with only a few matches left the club could win the title.