Barcelona manager Ernesto Valverde has claimed that there was a possibility of his team trying to sign Atletico Madrid forward Antoine Griezmann in the coming transfer windows. The French superstar had been linked heavily with a move to Manchester United during the summer, but this did not materialise due to Atletico's transfer ban. Since a departure for Griezmann in the summer would have left the club seriously short of options up front, they decided to persuade the Frenchman to stay at the club. However, Griezmann does not seem to be entirely happy at Atletico with the forward coming in with some poor performances.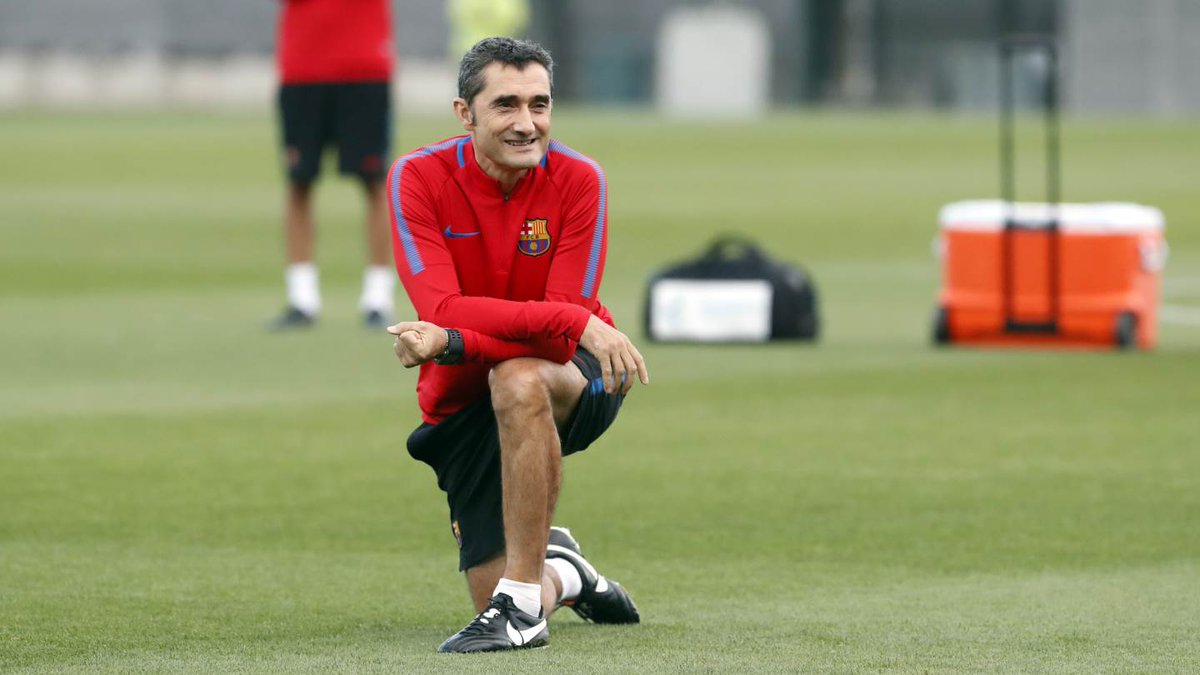 Manchester United brought in Romelu Lukaku once they found out that they would not be able to bring in Griezmann in the summer. As a result, it is highly unlikely that the Red Devils will be in the market for the striker come the January transfer window or the summer. In this scenario, Barcelona are looking to take advantage of the situation by making an offer for the player. After having had a spectacular start to his life at Barcelona, manager Ernesto Valverde claims that Griezmann is a player who would fit in well at the Camp Nou. There have been previous transfers between Atletico and Barcelona with the recent high profile switch being Arda Turan.

"He is a great player and every time players are linked with Barcelona, they are great players. But I'm happy with the ones I have and, in the future, we'll see," said the Barcelona manager in response to links to Griezmann. "He [Denis Suarez] is one more player in the squad. It's true he's played in some games and not others but I'm counting on him for the matches. It then depends on his form and the circumstances," continued the Barcelona manager about the future of midfielder Denis Suarez.