Two Premier League teams are interested in signing Barcelona midfielder Sergi Roberto who's said to become a free agent at the end of this season.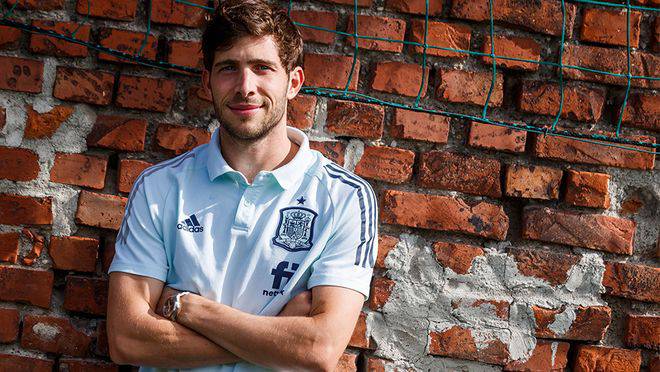 Sergi Roberto, 29, has less than a year remaining on his existing Barcelona contract and he has already talked up the chances of putting pen to paper on a new deal with the Catalan giants. Barcelona are yet to agree on a new contractwith the Spanish international despite the fact that his current deal ends next summer.
Barcelona star Sergi Roberto is a utility player who can function well as a midfielder or as a fullback.
Premier League champions Manchester City were interested in a move for Sergi Roberto in the summer but nothing concrete came out of the interest. The only major arrival at the Etihad Stadium was England international Jack Grealish whom the Premier League holders paid £100m for to sign him. Grealish left Aston Villa for Manchester City in the summer in a big money move that made him the most expensive signing in the Premier League.
A report from media outletFichajes revealed that contract talks have broken down between Sergi Roberto and Barcelona. It was stated that North London giants Arsenal are ready to take advantage of the situation with a free transfer move for the player next summer.
Sergi Roberto is holding out for a long-term deal at the Nou Camp but the Catalan giants are only prepared to offer him a two-year deal. Barcelona are in the middle of a financial crisis and this could play a part in negotiations with Sergi Roberto. The Gunners are poised to take advantage since they have the financial might lacking at Barcelona.
Sergi Roberto has two goals and one assist in 11 games for Barcelona in all competitions this season.