Marc Andre ter Stegen has said that there have been talks with the club on extending the contract. But amid the COVID 19 pandemic the discussions have been ceased. He has assured the fans of the club he will not be leaving the club any time in the near future. He was transferred to Barca on 2014 from the club Borussia Monchengladbach. Even though he was under Claudio Bravo for two years, his potential on the game was not questioned. He became a regular in 2016 and since then he has been a totally dependable person of the club.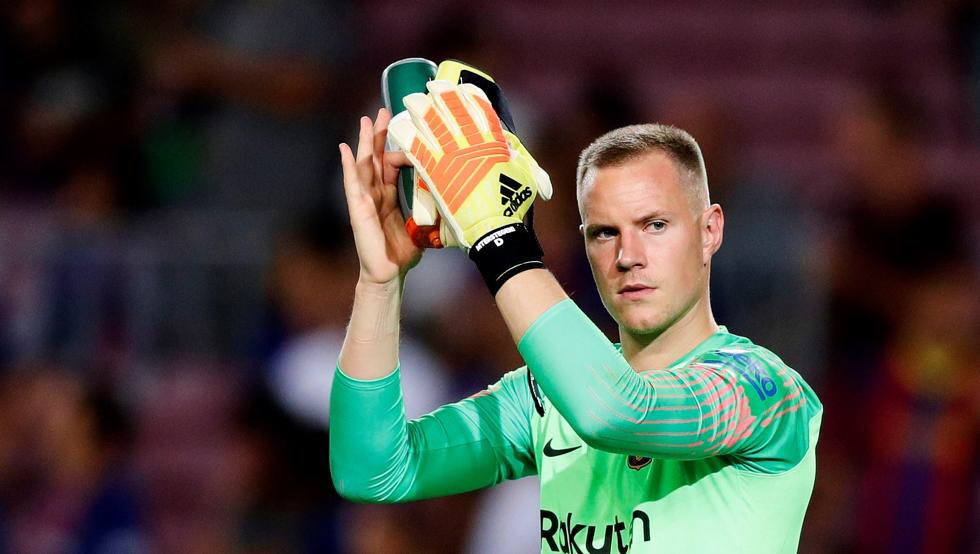 Ter Stegen's contract was extended in May 2017 till 2022 and with two years left in his contract, there have been speculations that he will be moving in from the club which wasn't very well received by the people. He isn'tdisturbed by the thought that his contract extension has been delayed and he clearly understands that the crisis faced by coronavirus needs immediate attention rather than his contract. The discussions have been going on with his agent and the club regarding the extension but with the intervention of pandemic, it was dropped.
"At a time when many people are concerned about their lives, we decided to postpone it. I feel good in Barcelona, ​​also because my family feels good."saidTer Stegen.
La Liga will be restarting on June 11 and Barca is currently leading the table with two points ahead of Real Madrid. There are still 11 matches left for both the team and Ter Stegen knows that Madrid will be pushing it to reach on the top slot. He also said that the players are in good condition and is healthy. Their sole focus will be on the remaining games even though they are standing first. The league will start without any audience which will be very different for everyone but he is happy that they are back on the pitch.