Barcelona manager Ernesto Valverde claimed that he has run out of words when it comes to describing Lionel Messi's brilliance. The Argentine superstar was influential for Barcelona in the recent 5-1 victory over Real Valladolid. Messi was able to score twice in the game – including a free kick that provided has 50th goal from such a scenario. There were also assists for Luis Suarez and Arturo Vidal. This victory helped Barcelona to return to the top of the standings. After a difficult start of the campaign, the Catalan outfit have picked up seven consecutive wins.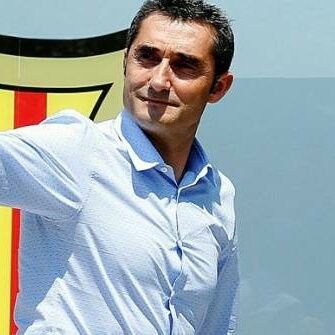 Messi's form was questioned in the first few weeks of the season, as he faced issues about injuries. There were also uncertainties surrounding the arrival of Neymar. All these contributed to a difficult start for Barcelona we have been able to open a solitary point advantage over archrivals Real Madrid. The recent postponement of the El Clasico means that Barcelona will have to wait several weeks before they go up against Madrid. Until then, they will be happy to sit at the top standings with such big wins. The big victory also allowed Valverde to give a debut to a 16-year-old. Ansu Fati, who is highly regarded in European football, was given an opportunity to enjoy his second league start.
After the match,
Valverde said that it was important
for Barcelona to win this game considering the pile up of fixtures."What else can be said about him? I've run out of words.We always know that he will appear, whatever the match.His talent isn't comparable to anything, the reality is that every time he touches the ball, something special happens. I just don't know what to say.
It wasn't an excessive match, but I think we played well. We're in a week of three matches and it was important to start it well
," said Valverde.