Barcelona's new signing Ousmane Dembele is excited to link up with his new teammates having been inspired by their performances over the years.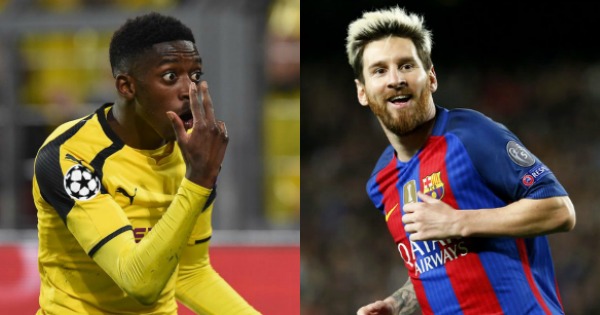 The 20-year-old sealed his move to Camp Nou for an initial fee of £97m, just weeks after Neymar's departure to Paris Saint-Germain on a world-record sum.
Borussia Dortmund were initially reluctant to part ways with the former Rennes man, but the Frenchman took matters into his own hands by refusing to take part in training to push through his dream move. Speaking to Sport, the youngster has fond memories of Barcelona stalwarts Andres Iniesta and Lionel Messi and takes them as his inspirations.
He told Sport: "I remember two games especially. One against Chelsea, when Iniesta scored the goal to qualify for the Champions League final. When I see Andres now I remember it. I can't wait to tell him. And the other was a Champions League game against Arsenal. Barcelona had not done great in the first leg but in the second leg they produced a brilliant performance, with four goals from Messi. That's when I realised Messi's not from this world. It was incredible." Continue reading →